St. Stanislaus Youth Basketball League
After being closed for several years, St. Stanislaus Cathedral is starting up it's Youth Basketball League on Friday Nights in our Cathedral Youth Center.
At this time we are looking to hold games for Kindergarten to 8th Grade.
When:  Beginning on January 20th, 2023 and playing on Friday nights.
Where:  St. Stanislaus Youth Center
Direct all questions to Art Golembeski ([email protected])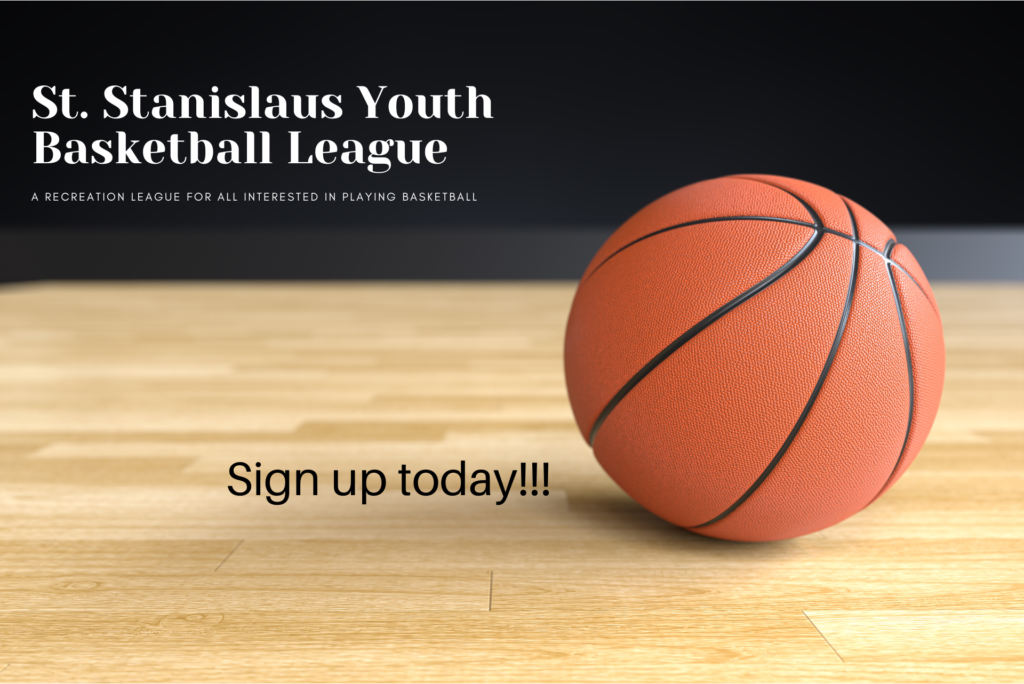 League Sign Up Information
St. Stanislaus Cathedral Youth Center
The Youth Center is located in South Scranton next to St. Stanislaus Polish National Catholic Church.